Top Selling Hemp-Derived CBD Products
About Us
Spire Wellness creates pharmaceutical-grade CBD products that make a difference in our customer's lives. Our passion for natural wellness and healthy living drives our process and inspires us to create even more amazing CBD solutions every day.
Wholesale Opportunities
Spire's exclusive CBD products are carried in medical practices, independent pharmacies, and retail storefronts throughout the United States. We want everyone to enjoy the benefits of CBD — that's why we formulate our pharmaceutical-grade hemp using processes that cut costs without sacrificing quality. Our wholesale hemp products are thoroughly tested by third party labs to ensure the highest purity and consistency.
What is CBD?
Cannabidiol, better known as CBD, is a naturally-derived compound that is extracted from the cannabis plant. Though more research is needed to understand all of the possible benefits of CBD, many patients experience pain and stress relief from regular use of CBD supplements and topical treatments. CBD does not have psychoactive effects, and cannot get you high. It is generally approved for adults to use in therapeutic doses.
Not all CBD is created equal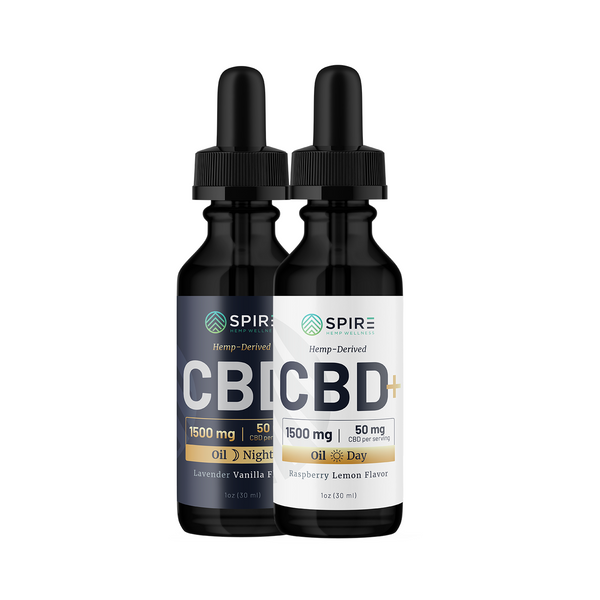 Safety

We develop our products without harsh chemicals, heavy metals, toxins, or preservatives.

Trust

Our hemp-derived CBD is THC-free and third-party lab tested to ensure
purity.

Quality

Each product is made with non-GMO hemp that is grown legally in the USA.

Bioavailability

Every product is uniquely crafted with high potency for enhanced absorption.
Verified Testimonials
I'm new to CBD and so far I've loved the pain cream. Seems to help soreness in my knee and shoulder. Excited to keep using it!
The flavor on the daytime and nighttime tincture is the best I've found yet! So far so good
I've never seen a CBD product with Curcumin before! This has been part of my daily routine now for weeks and I love it!
I'm a runner and I love this muscle cream! The price for this product is unlike anything I've found!
I've used many pain creams and rubs. This spire pain cream is the best I have found so far. And this price is unbeatable for how much hemp extract is in the bottle.